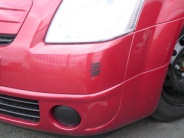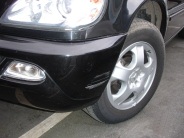 Bumper Scuff Repairs
Scuffed or cracked colour coded bumpers, in all shades, can be repaired by SPRINTFINISH to look like new. We remove the expense of replacement parts.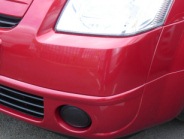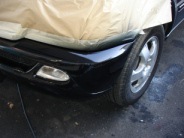 Restored to their former glory!
If the bumper has been creased or scuffed, we use heat treatments to reshape the bumper to its original shape and strength. We use an abrasive wheel to give the surface a key, sand to remove damage, fill dents and paint them to the original colour.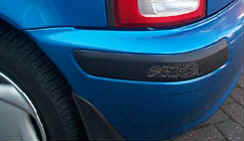 Re-textured bumpers
Textured bumpers and exterior trims are repaired using resin and composite materials. The plastic resin used can be easily colour coded or textured, with a final finish that's the exact replica of the original.
With our fully equipped mobile repair vehicles, we do these repairs at your choice of location. Arrange for one of our technicians to call and see the damage to your vehicle. He will give you a free estimate and may even be able to do the job at the same time.